Fertility Within Mind/Body Course THE 7-WEEK ONLINE COURSE CLINICALLY PROVEN
TO INCREASE PREGNANCY RATES & PEACE OF MIND
Get complete access to the entire 7-session training program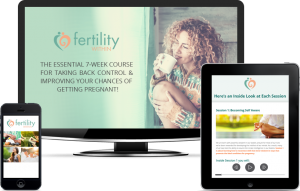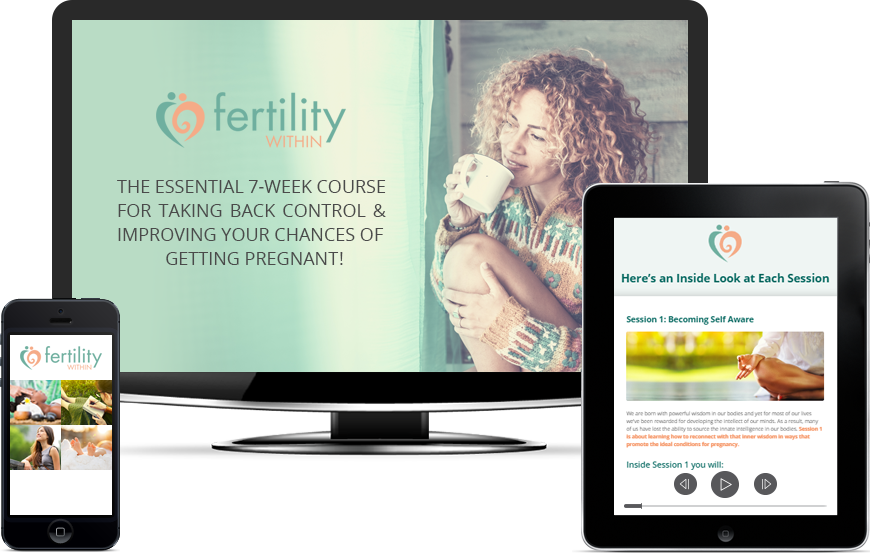 Here's What's Included:
7 sessions delivered to you in high quality MP3 format. Each session is about an hour long and is divided into 15-minute parts making it easy to manage if you have a busy schedule.
7 fertility specific meditation downloads. Daily meditation has been shown to improve fertility as much as 50%, and each of these meditations mirror the course so you can really integrate the practices.
Exclusive Membership to our virtual classroom where you'll have access to the course sessions, meditation downloads, and other bonus material any time, day or night, for as long as you need it.
Worksheet downloads and handouts you can print out for easy access to the practices.

Rest Assured
We will not share or trade online information that you provide us (including your email address).This is a 100% secure shopping cart. All personal information you submit is encrypted and secure.
Satisfaction Guarantee
We are committed to providing the highest level of satisfaction. If you find that within 30 days of purchase that you are not satisfied with the program, you may request a refund in accordance with our Terms & Conditions.
Terms & Conditions
Please review our Terms and Conditions, it's important that you understand the this course in not a substitute for mental health care or medical services. We want you to understand what you can expect and get the most out of the course. CLICK HERE TO REVIEW